Madison Park: the Fifties meets the New Millennium
Started in the late 1950's, Madison Park was one of the first modern post-World War II neighborhoods in Charlotte. Designed to cater to middle class families, yet incorporating the latest home features of that day, this neighborhood has shown great staying power even into the 21st Century.  Our property values continue to climb, as many original owners lovingly maintain their residences and new ones have discovered the tree-lined streets are the perfect place for raising a family.  One of the first bike lanes in Charlotte runs through the center of the neighborhood on Seneca Road, and our sidewalks are usually found occupied by families taking a stroll or walking their dog.  With proximity to the restaurants on Montford, Park Road Shopping Center, South Park Mall, the Lynx light rail and uptown Charlotte, Madison Park offers the comforts of a true neighborhood with the convenience of the city.
Location-Location-Location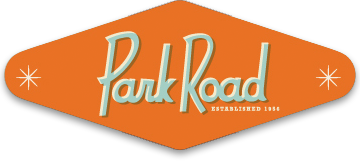 Situated within walking distance of Park Road Shopping Center and a short drive to SouthPark Mall, we have everything everything we need right at our fingertips! With elementary and middle schools in our boundaries, most amenities are within easy reach, making the Madison Park area a mini-city within greater Charlotte.  Our residents typically run their errands within a 2 mile radius of their homes.
Madison Park Homeowners Association Meetings
Our Association meets the 2nd Monday of each month at 7:00 PM at Pinewood Elementary located at 805 Seneca Place, Charlotte, NC 28210.  Madison Park Homeowners Association welcomes all residents that live in our community, both homeowners and renters, to particpate in making our neighborhood a GREAT PLACE to Live!
About our association
Madison Park Homeowners Association is about bringing neighbors together.  The association is committed to encouraging community involvement to support a high quality of life for our residents while increasing the value of our homes.
Through HOA Membership dues, volunteer time, and in-kind donations we are able to apply for Neighborhood Matching Grants through CharMeck Neighborhood and Business Services.  Below is a list of a few of the grants the HOA has received and their use in the community:
Madison Central Park at Pinewood Elementary (located on Seneca Place) – Grant funding helped create a fun place to enjoy a walk along a natural path, a fitness-focused playground for kids, an adult circuit workout area and a disc golf course.
Madison Park street sign toppers to help identify our geographic footprint and invite new residents to the area.
Our 1st ever Freedom School summer program which assisted over 50 student scholars from Pinewood Elementary with continued learning.
Sidewalks along streets with a higher volume of foot traffic to enhance the pedestrian experience within the neighborhood.
Madison Park Homeowners Association is not just for homeowners. We encourage tenants of rental properties, landlords and investment companies owning properties in the neighborhood to join us in keeping Madison Park a great place to call home. The sense of community and the diversity of our friends and neighbors in the area all contribute to making Madison Park a great neighborhood!
While our neighborhood association has no enforceable restrictions or covenants, residents in the neighborhood are expected to observe all City ordinances and zoning laws, and maintain community standards. For a full list of city ordinance information please visit our Safety section of the website.
Our neighbors are usually willing to lend a hand, whether your lawnmower is in the shop; you're ill or temporarily disabled and your leaves need to be raked; you're leaving town and you need your trash can taken off the curb after pick-up day. Ask your neighbors – you will find many willing to help out on a short-term basis.
For Historical information regarding Madison Park HOA, please visit our former website at http://www.neighborhoodlink.com/Madison_Park.
Annual Membership Dues
Madison Park HOA is a non-profit organization with membership dues of $20 per household annually. Money raised by membership dues help fund HOA activities within the community, such as our 4 Annual Events (Spring Egg Hunt, Community Fall Festival, Trunk-or-Treat and Holiday Social) as well as co-funding for Neighborhood Matching Grants.  We partner with Charlotte Department of Transportation (CDOT), the Char-Meck Police Department – Westover Division, Charlotte-Mecklenburg School System (CMS), Code Enforcement, Zoning Enforcement, City Government, Parks and Recreation, City Council, the Office of the Mayor, and our City Manager to assist with a variety of neighborhood interests.
Membership applications are available on the Membership tab and can be mailed to Madison Park HOA, P.O. Box 242432, Charlotte, NC 28224, or you may bring them to our monthly meeting. You can also now pay your dues through PayPal online by clicking the Buy Now link.
We hope you come out to our next monthly meeting to speak with the HOA Board and your neighbors.   Find out what makes Madison Park so unique and how you can become involved in the community.
We hope to see you at one of our meetings or events soon!